Papers and content
Find support to build a business case for your diabetes prevention strategy and create a best of class program. Our collection of research, briefs, white papers and clinical guidelines will elevate your knowledge about prediabetes and diabetes prevention. Explore our case studies to learn best practices on implementing a National Diabetes Prevention program (or National DPP) lifestyle change program.
DISCLAIMER: THE CONTENT ON AMApreventdiabetes.org (referred to as the "AMA Prevent Diabetes Website") IS PROVIDED FOR INFORMATIONAL PURPOSES ONLY AND IS NOT INTENDED AS MEDICAL ADVICE, OR AS A SUBSTITUTE FOR THE MEDICAL ADVICE OF A PHYSICIAN.  SOME CONTENT SUGGESTIONS AND BUDGET TOOLS MAY NOT BE RIGHT FOR YOUR PRACTICE OR PATIENTS, SO CONSULT YOUR LEGAL OR FINANCIAL ADVISER BEFORE DEPLOYING THEM.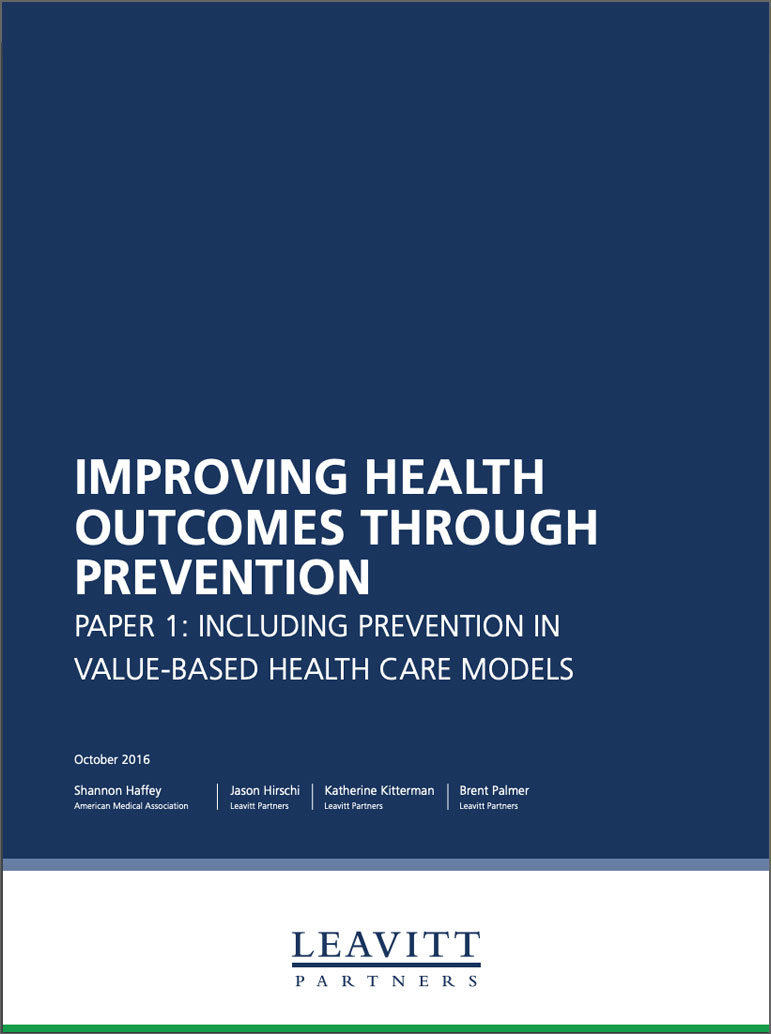 Improving health outcomes through prevention paper 1: including prevention in value-based health care models
Supporting the theory that effectively identifying and addressing the health needs of the rising-risk population will lead to overall population health gains, the AMA and Leavitt papers authored the perspective paper, "Improving Health Outcomes through Prevention: Including Prevention in Value-Based Health Care Models".
Download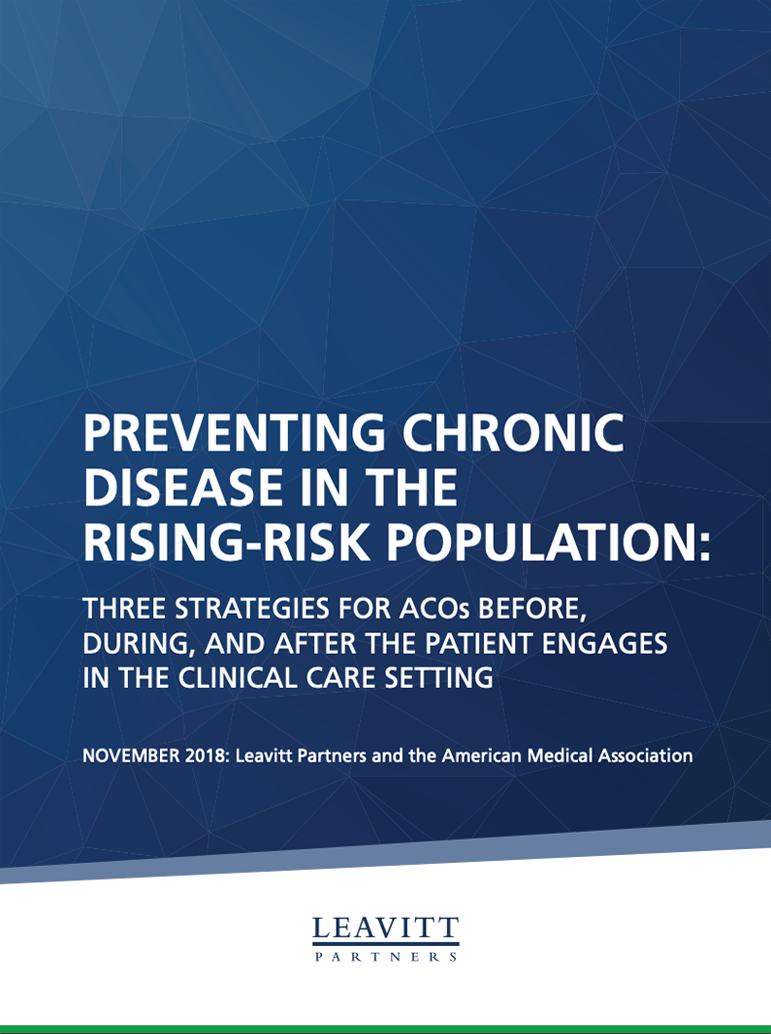 Preventing chronic disease in the rising-risk population: Three strategies for ACOs before, during, and after the patient engages in the clinical care setting
The AMA and Leavitt Partners authored this perspective paper, "Preventing Chronic Disease in the Rising-Risk Population: Three Strategies for ACOs Before, During, and After the Patient Engages in the Clinical Care Setting," to outline strategies for health care organizations working within an alternative payment model to target the rising-risk population.

These recommendations include:
1. Identifying the rising-risk index of patients.
2. Rethinking care strategies to address non-clinical factors that affect clinical outcomes, such as social determinants of health.
3. Connect rising-risk patients to behavioral and lifestyle change support groups.
Download