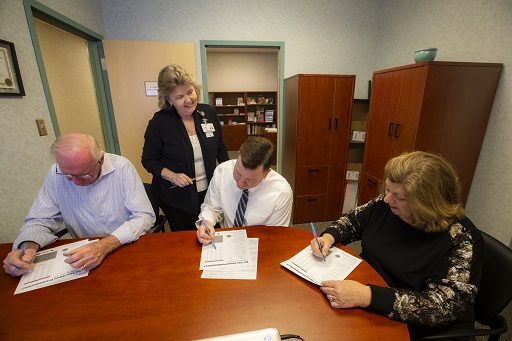 Program Profile:
Hattiesburg Clinic's National DPP lifestyle change program launched in May 2018. In the first year, 39 patients were enrolled. 
Hattiesburg developed a Diabetes Prevention Task Force that evaluated clinical and behavioral outcomes of program participants as well as process outcomes related to the program's referral and enrollment rates. 
With the help of CDC grant funding, the program's first 50 registrants attend free of charge, including the 39 patients enrolled in the first year. 
Highlights:
Physician engagement: In-person visits were conducted with more than 50 physicians to raise awareness about the National Diabetes Prevention Program (National DPP) lifestyle change program and to describe the patient referral process. Nearly 76 percent of the program's original cohort came from physician referrals. Once enrolled in the program, many physicians conducted regular check-ins with their patients to help support them. 

Electronic Health Record (EHR) optimization: A prediabetes registry was developed within the EHR, which informs physicians of patient eligibility criteria for the National DPP lifestyle change program.

Funding: Hattiesburg Clinic received a grant from the Centers for Disease Control and Prevention (CDC) to support their first two years offering the National DPP lifestyle change program. 
Hattiesburg Clinic by the numbers:
Locations
Over 60 satellite locations
Coverage area
19
counties in South Mississippi
Patients with diabetes
Over 25,000
Primary care providers
Over 400
Snapshot: 19 Counties in the Pine Region of MS: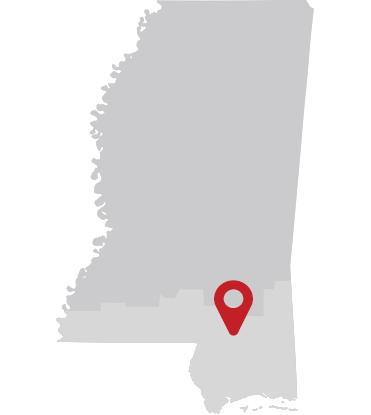 Helpful hints:
Encourage commitment: An initial session called "session zero" led by the program coaches informed potential participants of the program's time commitment and other key details so participants knew exactly what they were signing up for. 

Share information: Physicians could track their patients' progress in the National DPP lifestyle change program at any time via an Electronic Health Record (EHR). This gave physicians the ability to celebrate their patients' success when they achieved their goals and offer additional support to those who were not achieving their goals. 

Set the tone: Hattiesburg held their classes in a large classroom located in a multipurpose clinical building. Many of their National DPP lifestyle change program's participants reported they appreciated the clinical setting of the sessions, with some saying it drove home the importance of taking care of their health. 
The ties that bind
One Mississippi health care organization's diabetes prevention initiative is the result of major players and major endorsements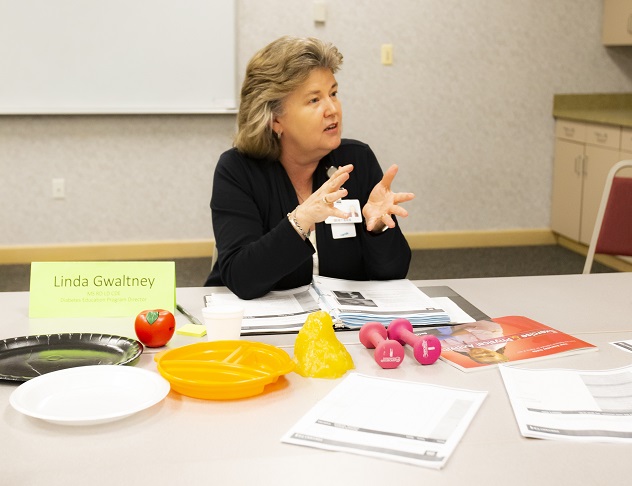 When gauging interest and soliciting clinical support for Hattiesburg Clinic's National DPP lifestyle change program, Linda Gwaltney, MS, RD, LD, CDE, Hattiesburg Clinic's Diabetes Education Program Director, relied on a tried-and-true method—she personally scheduled informational in-person meetings with dozens of physicians.
"I visited 50 physicians in the beginning," says Gwaltney. Along with her team, she developed a diabetes prevention strategy that included offering a National DPP lifestyle change program for their patient population. During her visits with physicians, Gwaltney explained the benefits such a program could have on patients' ability to make sustainable healthy behavior changes. In a state which rates as one of the highest in diabetes diagnoses, it didn't take long for Hattiesburg Clinic physicians to engage and assist.
Not only did physicians begin referring their patients to the lifestyle change program (nearly 76 percent of the program's enrollment resulted from physician referrals), they also conducted check-ins during regular appointments with patients enrolled in the program— a fact Gwaltney notes was responsible for Hattiesburg Clinic's high rates of participant engagement and retention.
"The physician endorsement was huge, but their engagement throughout the program's duration was equally important. Without it, the patients would not be coming back," says Gwaltney, who considers the physician follow-up a motivating factor for patients' continued commitment to the program.
During its first year, Hattiesburg Clinic reported a retention rate of nearly 90 percent. In addition to physician endorsement, Gwaltney partially attributes this favorable rate to the program being conducted in a clinical setting and the insights patients received from the coaches. She says, "The coaches helped the participants understand the program's important and positive impact on their health."
To ensure patients and team leads alike received the support necessary to guarantee a successful pilot, Gwaltney brought together an assemblage of physicians and Hattiesburg Clinic team leads to create what she calls the Diabetes Prevention Task Force. One key strategy of the Task Force was frequent and repeated outreach to physicians and care teams about the program. Months after their initial in-person physician meetings, the program's physician champions continued to spread the word about diabetes prevention and the National DPP lifestyle change program at meetings, grand rounds and other informal venues. The Task Force also continued to meet and discuss successes, necessary pivots and outcomes of the Hattiesburg Clinic's diabetes prevention strategy. Gwaltney says she received invaluable advice and lessons from the Task Force's members.
"You need to make [physician engagement] repetitive and you need to use it to amplify whatever you do," one committee member proclaimed to Gwaltney. "And that, for the past year and a half, has become my mantra," she recalls. Hattiesburg Clinic is an example of a smart pilot program that brought together a variety of key elements that contributed to the launch of a successful initiative. By creatively engaging physicians, coaches, care teams and utilizing a Diabetes Prevention Task Force, this clinic did everything right to positively impact the health of its community.
Interested in inspiring and educating other health care organizations? Share your organization's diabetes prevention story and best practices for the opportunity to be featured in an upcoming success story. Email us for additional information.